Back in January during a blog planning session, I knew I needed my bosom friend Becca to contribute on April Fool's Day (you'll see why...). She's the wittiest person I know, and she has a rockin' recipe blog that makes me wish I lived at her house. Read this and you'll be inspired to be more fun.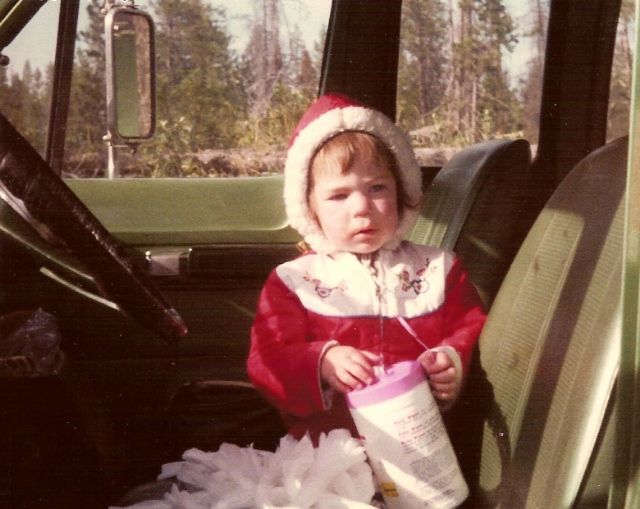 Two years old, pranking at a young age.
I have always loved a good prank. April Fool's has long been a favorite holiday of mine, but like the spirit of Christmas, I try to celebrate it year-round.
My mom was quite a prankster in her day, but I don't think it's a genetic trait . . . it's The Mother's Curse. My tormented Grandma told my mother more than once, after my sobbing aunts complained again about my mom teasing them, "I hope you have a child just like you!"
And she got one.
Seven years old. All braids and teeth and mischief.
How well I remember the thrill, at the tender age of ten, of wrapping a rubber band around the handle of the dish-sprayer at the kitchen sink, so that the spray button was permanently depressed. I didn't even have to stick around to see when some unwitting family member went to the sink for some water—I could (and did) hear their yells from any room in the house. Prank Tip #1: Avoid the scene of the crime.
Looking back, I bet the neighbors wondered why my mother walked around with a soaked shirt five days out of ten. Since I never tired of this particular prank, she got to the point of not bothering to change.
The prank that got me in the most trouble was also my best one. I have five younger sisters, none of whom inherited the tomboy ways of yours truly. While I played with Legos, went fishing with Dad, and dressed up as a monster every Halloween, they played with Barbies, went shopping with Mom, and dressed up as cheerleaders every October 31st. It was a hot afternoon in my early teens when I saw three of my sisters sunbathing on the trampoline, so I decided to have some fun.
This particular situation called for a smoke bomb. I envisioned hitting a 10 on the hilario-meter by lobbing one under the trampoline and then watching as colored, sulphuric smoke enveloped my tanning targets. I hid behind the deck, lit my bomb, and tossed it artfully (I thought) toward the tramp . . . only to see it arc through the air, a plume of purple smoke trailing behind . . . and land ON the trampoline, right in the middle of my sisters.
You never saw such an explosion of arms and legs and bleach-blonde hair! It was better than the Idaho Falls Melaleuca Fourth of July Fireworks display! They screamed and bounced and dove off the tramp while I hightailed it out of the backyard, laughing maniacally.
My dad didn't laugh at the four or five holes burned into the trampoline, however. But sometimes, after you cut your losses, you find you still came out ahead. Prank Tip #2: Make sure it's worth it, should you catch some heat.
33, and still pranking after all these years.
I like to think I have matured with age, but I wouldn't say I've outgrown the joy of a good prank. Now that I'm married, my favorite person to tease is, of course, my husband. Of the sundry and hilarious jokes I've played on Allen, I have chosen one particular gem to share.
When we take a long road trip, my husband prefers to drive. (I know what you're thinking, and it's not because he's some macho sexist. It's the same reason that I prefer to drive: because the person driving can't help the kids in the back seats of the car). Invariably, he will get tired and ask me to swap seats with him so he can sleep (usually coinciding with the kids falling asleep, I've noticed). As I start driving, we might talk for a little bit while Allen's eyes begin to droop. And juuuuuust as he's aaaaalmost all the way out, I like to slow down, start pulling over to the shoulder of the highway, and say, "Oh, man! I didn't think I was speeding! Where'd that cop come from?"
His reaction is not unlike that of my sisters' reactions on the trampoline (without the purple smoke). He jerks awake, his arms and legs shoot out, and he gets whiplash from spinning his neck around faster than a barn owl spotting a crippled kitten. It's a beautiful prank.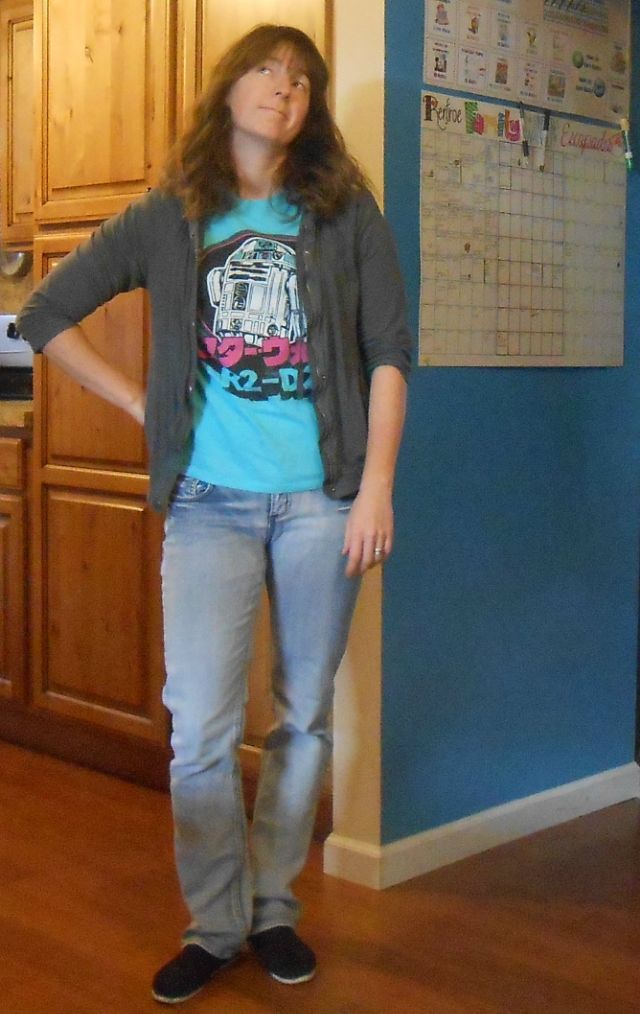 Which brings me to Prank Tip #3: Love, honor, cherish . . . and tease, as long as you both shall live.
There's only one major drawback to being an incurable prankster . . . The Mother's Curse. Yep. My mom uttered those fateful words to me, too. "I hope you have a child just like you!" And I got him. So if you see me around wearing a soaking wet shirt . . . you'll know why.
-------------
Becca Renfroe pulls pranks on her longsuffering husband and four kids somewhere in Southeastern Idaho. She loves reading, running, and baking, but not necessarily in that order. She is also crazy about graphic design, and enjoys creating printable recipe cards of her favorite foods at BexRecipeBox. Becca also contributes to her sisters' craft blog, Drab to Fab. She keeps chickens and wishes she lived on a farm.