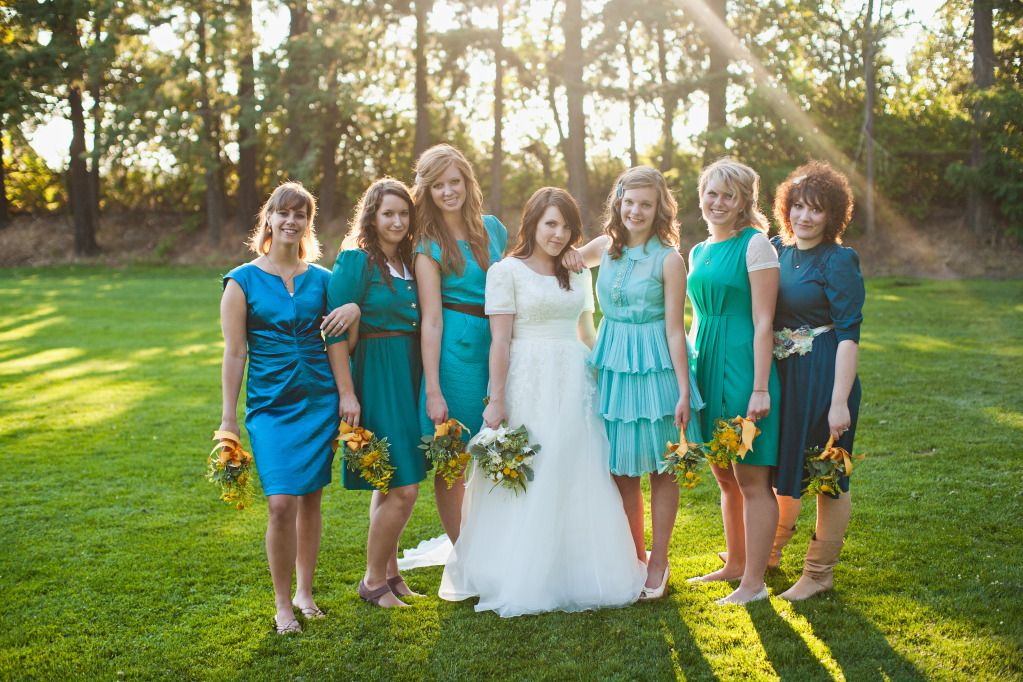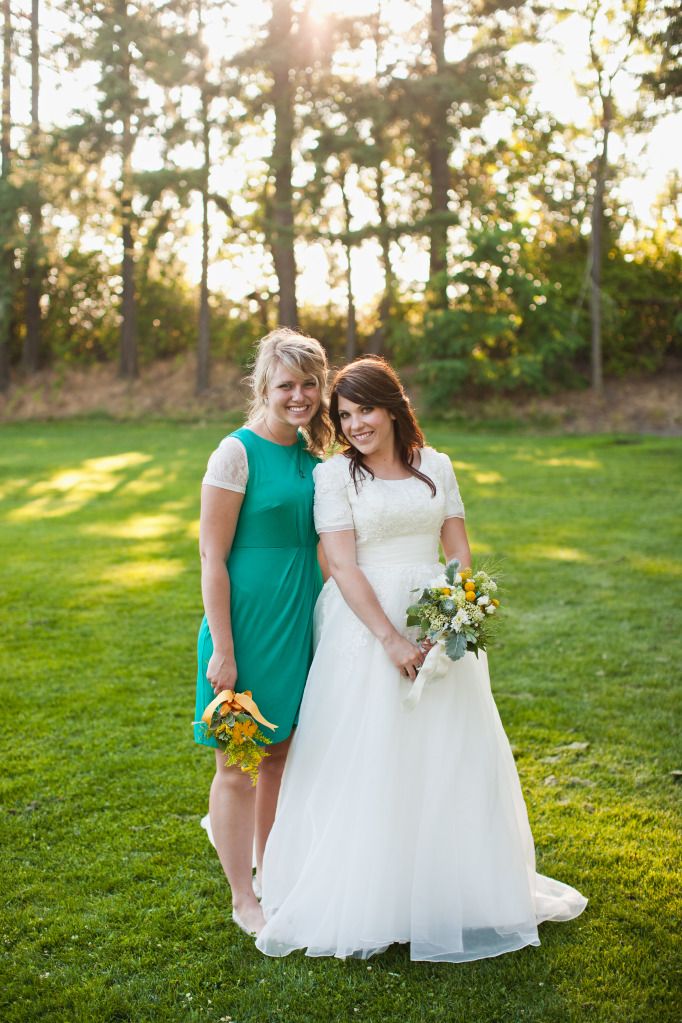 Rachel, Jen Jen, Sister, Jane, Amy, Taylor
First of all: These ladies are babes.
Second: They all made the long trek to Washington for my day.
Third: Honestly... the ladies up top are the people that I am the closest with. I love looking back and seeing how they were all a part of my wedding. I love that we are all still friends. That we all stay in touch and laugh.
Fourth: I just can't seem to get enough of thinking about my wedding this past week.
Fifth: It is probably about time that I post some wedding pictures.
Every time I go back and look at pictures from my wedding it feels kind of like a dream. How did everything mysteriously work out so well? I basically just told these lovely ladies to find a dress that they loved in a shade of teal. That was it. How did they all end up looking so perfect smashed together? I have absolutely no idea. Someone is out there looking out for me.