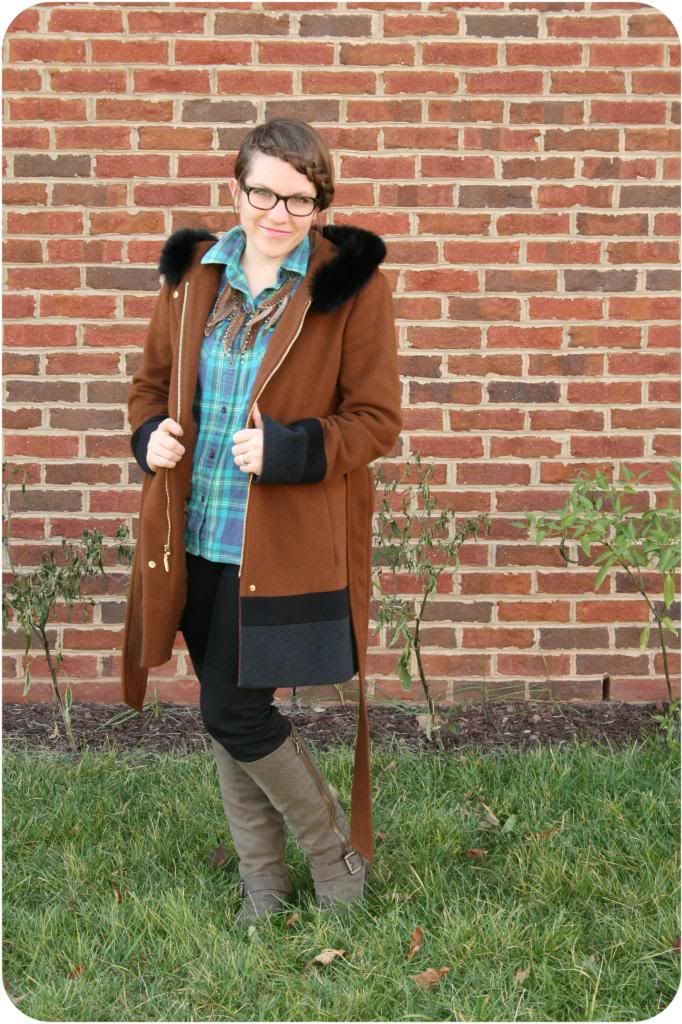 Coat: Macy*s (also found here) // Shirt: AE // Necklace: Jane's // Jeans: AE // Boots: Target
This weekend Michael and I jetted off to DC to visited Jane. If you follow me on
instagram
you were probably bombarded with entirely too many pictures. As it turns out I love DC! So colonial and cozy in a way. Plus I went inside the White House. Inside!
It is kind of crazy to think that Jane and I might never live in the same city again. This weekend we made a deal. Every year, at least once, we would see each other. I have never had a friend like Jane before and I am so thankful that we were assigned to be roommates that
fateful day in our Vienna Prep Course
.
In other news-- isn't this coat a babe? I feel like a million bucks every time I wear it. Which is everyday because it is SO COLD IN CHICAGO.