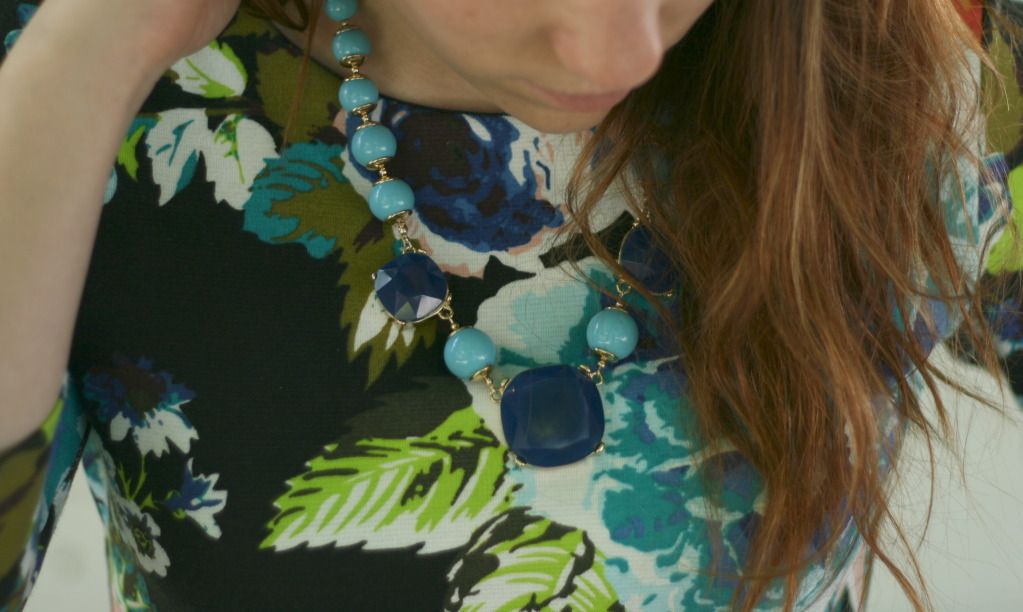 Dress: H&M, Necklace: Banana Republic, Shoes: Kenneth Cole via Ross
This weekend Michael and I went on a little bit of a shopping spree.
(We are so terrible at saving... oops! You only live once right?)
We ended up at Target on our date night for lack of better ideas and wandered through the store throwing everything that we wanted in the cart. Michael ended up with a
light saber
and some DVDs. I ended up with a Nerf gun and some new housey stuff. Being an adult is basically awesome. Did I mention that my Nerf gun is automatic? Toys are so much cooler now than when I was a kid.
Only a couple more weekends before I leave for the magical city of Chicago. I am getting super excited. I have alway pictured myself as a city girl. It will be hard to leave Michael. Good thing he is planning on visiting me. He served his mission in Chicago so it is kind of his old stomping ground. We should have some good adventures together.